Some people are prone to complications from colds, such as Rhinitis or Sinusitis. The first thing to do to prevent complications is to protect the nose from pathogenic secretions. Cleaning the nose by using MARIMER SINUSITIS AND RHINITIS restores the natural defence function of the nasal mucosa and eases breathing.

WHY USE MARIMER SINUSITIS - RHINITIS?
- For Sinusitis
- For Rhinitis.

HOW TO USE THIS PRODUCT?
3 to 6 sprays per nostril, 3 to 6 times a day or as prescribed by your doctor. Please read the instructions carefully before use. Ask your pharmacist for advice.
Nasal dose pump with anti-bacterial protection system: about 200 sprays.

WHAT DOES IT CONTAIN?
100% hypertonic diluted seawater solution (equal to 28 g/L of NaCl), enriched with copper and manganese.
No preservatives.
WHO IS IT FOR?
Adults/children aged 6 upwards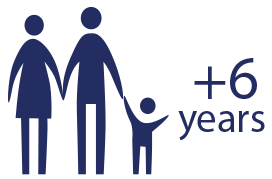 Do not use if hypersensitive to seawater.


*This medical product is a regulated healthcare product which bears CE marking, in accordance with regulations.

Manufactured by: Laboratoires Gilbert (Gilbert Laboratories)