Our nose, our primary bacterial filter, is exposed to many attacks. After entering the mucosa cells, the attacker multiplies. This is how the 1st signs of a blocked nose, a runny nose and sneezing begin. To combat these symptoms, the 1st thing to do is protect the nose from pathogenic secretions using MARIMER BLOCKED NOSE - COLD.

WHY USE MARIMER BLOCKED NOSE - COLD ?
- It decongest the nose,
- It cleanses the nasal mucous,
- It fluids nasal secretions and facilitates its elimination,
- It improves nasal comfort day and night,
- It can be used in addition to ENT treatments.

HOW TO USE THIS PRODUCT?
1 to 2 sprays per nostril, 1 to 3 times a day as necessary. Please read the instructions carefully before use. Ask your pharmacist for advice.

This medical device comes with a pocket valve system and a propellant gas, which ensures that the contents are well protected from external contamination.

WHAT DOES IT CONTAIN?
Hypertonic sea water (equivalent to 22 g/L of salts) purified water.

WHO IS IT FOR?
Adults/children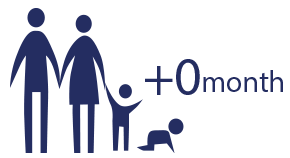 Do not use to treat premature babies.
Do not use if hypersensitive to seawater.



*This medical product is a regulated healthcare product which bears CE marking, in accordance with regulations.

Manufactured by: Laboratoires Gilbert (Gilbert Laboratories)

Product data sheet last updated: 11/03/21