Our values
MARIMER and Laurent Marie, a unique inspiration...

The sea bed: Laurent Marie knows it well. Laurent, aged 33 and a professional fireman in Brest, is passionate about diving and apnoea. He has become a 2nd degree federal instructor and trainer in apnoea. In 2010, Laurent explored Southern waters for the first time, when he took part in the "Most southerly apnoea in the world" expedition. In Autumn 2012, he achieved one of his ambitions by diving to the bottom of Brest harbour, to a depth of 50 metres.

"Difficult to resist once you have experienced it!"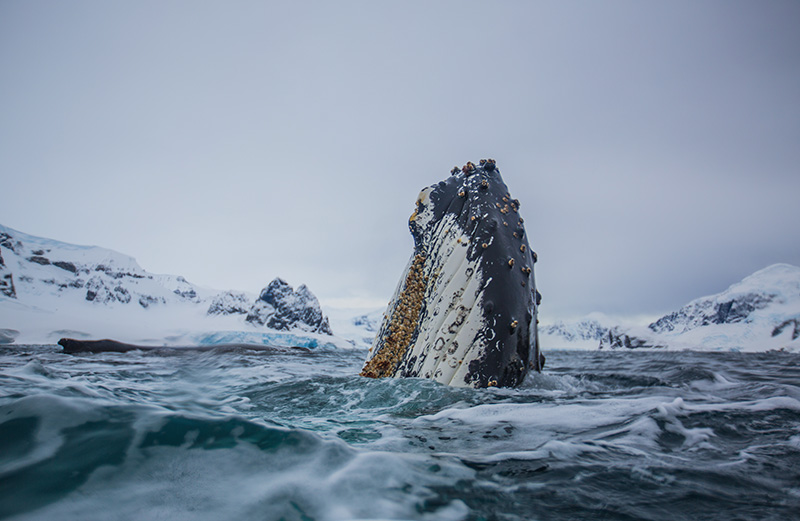 The following year, he went even further South, with the "Antarctica 2013" expedition. Filled with power exerted by the immense size of this white continent, he took advantage of the past 12 months and embarked on a new project: the world of ice. Guided by his instinct and pugnacity, he managed to attract a team with a whole range of complementary expertise.
He wanted to make a name for himself by taking part in such an adventure, and be able to tell people about the greatness of the white continent. Hence, in addition to the sporting and scientific interests of the expedition, Laurent Marie pushed himself to the limit and made something of a teacher of himself, visiting many schools to raise awareness among children about respect for the environment, marine biodiversity, the benefits of sports and the thirst for adventure.
Values shared by Marimer
Education
Marimer's ambition is to make nasal hygiene a daily preventative measure. To do this, they will implement an education strategy which will demonstrate to consumers just how important good nasal hygiene is.

Sport
Marimer is committed to keeping up with the sporting performances of Laurent Marie, the extreme apnoeist.

Science
Marimer is a brand owned by the Batteur Group, a family business known for its interest in the sea and its resources. Use of marine biomass is inherent to the Group's activities and also the theme of Science and Health, Sea and Seaweed-related Symposia. The 1st symposia were held in Brest in September 2012 and the pictures of the "Antarctic 2013" expedition took pride of place at the 2nd edition in Saint-Malo in October 2013. The symposia seek to raise awareness of the therapeutic and industrial potential of marine biomass and promote exchanges between scientists, healthcare professionals and industrialists.

Environment
In 2015, Marimer launched the CLEAN BEACHES operation in partnership with several schools and is thus helping to raise future generations' awareness about looking after the environment.